Descriptions
The project is an MSP430F2132 development board with an RGB LED controller and extension connectors on it. I designed this development as a development tool board to fulfill my requirement of testing tasks of my Smart Lamp at Tsinghua University.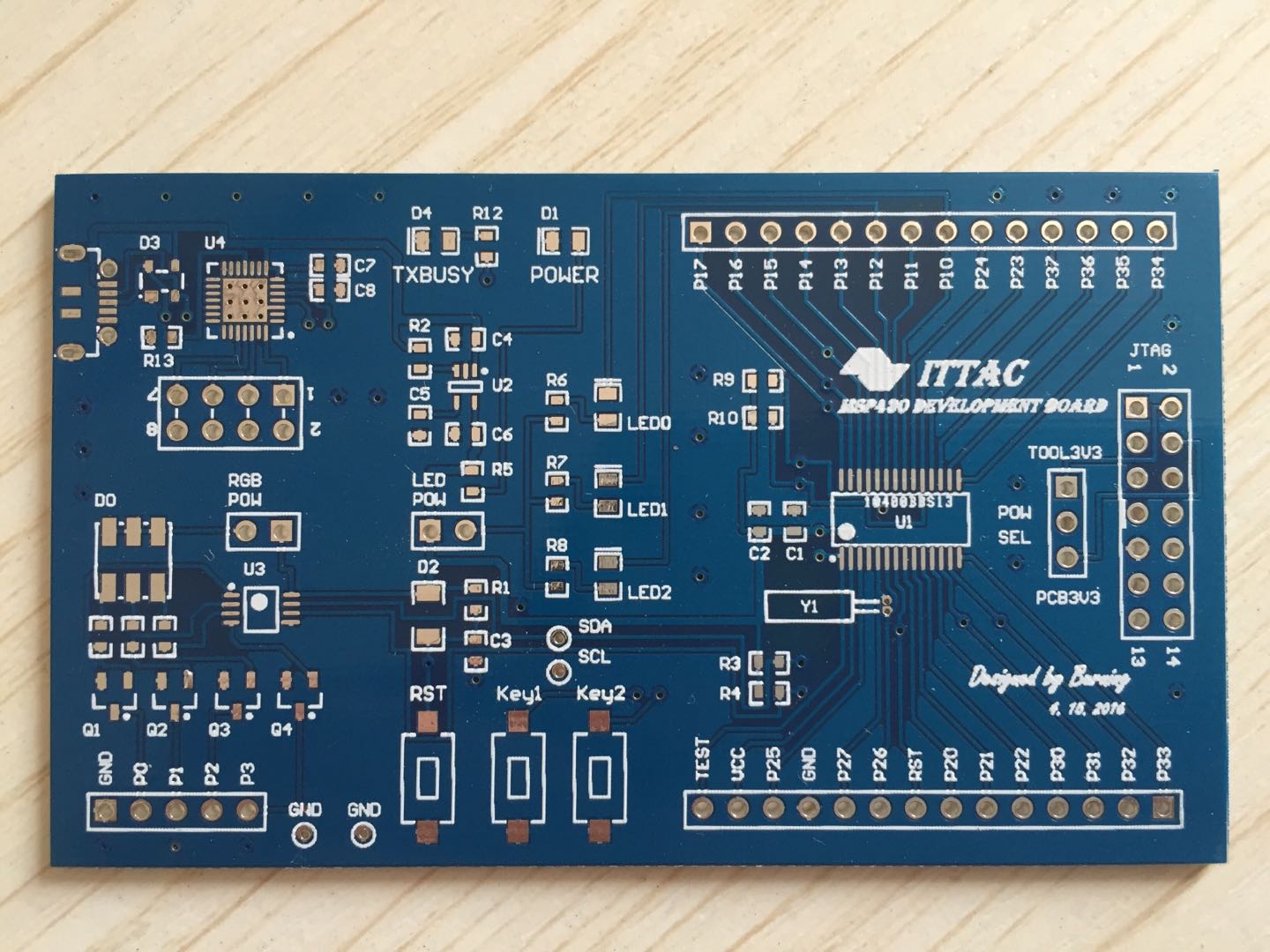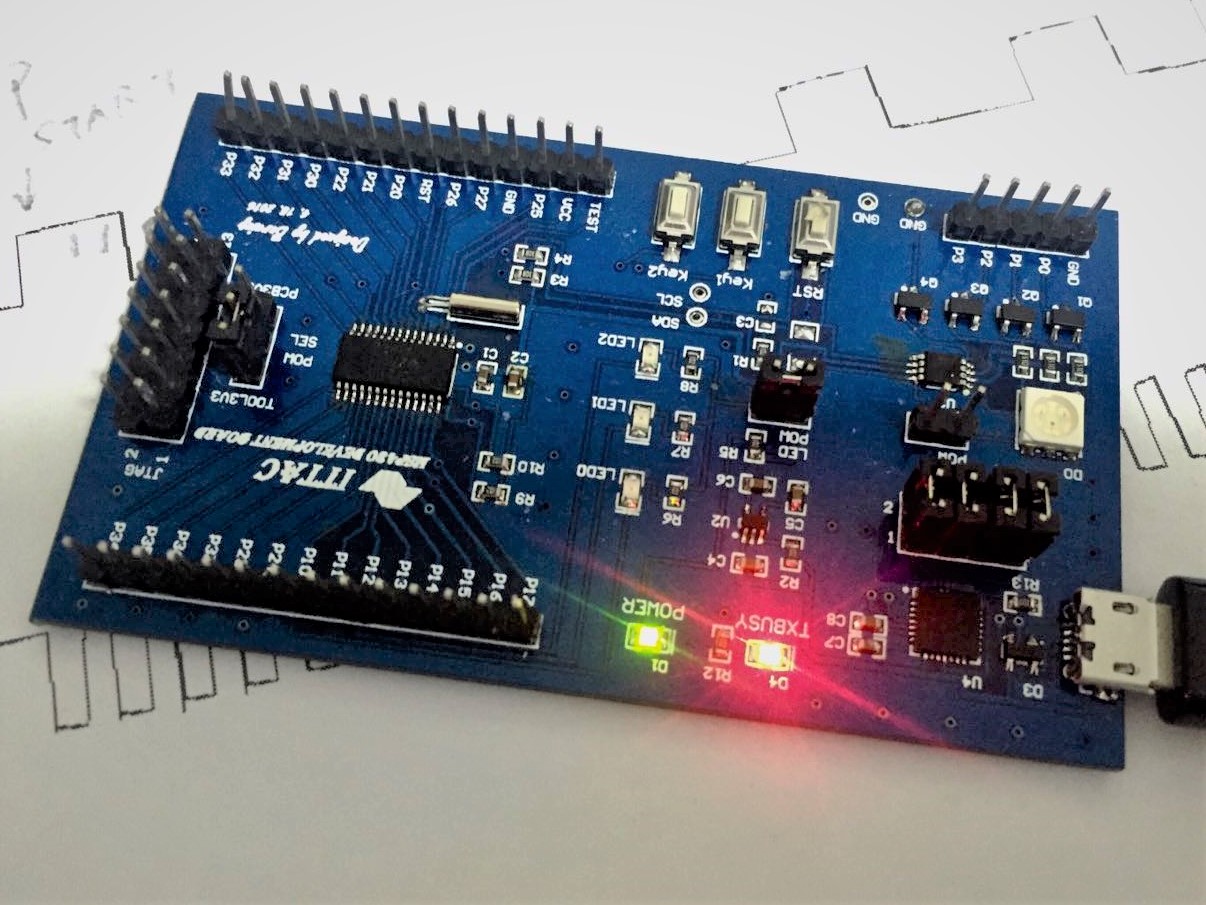 This board has the following features:
It has a CP2102 USB to Serial chip for firmware uploading
Integrates an NXP PCA family chip for RGB LED control.
Includes 3 LED for testing the GPIO functions and debugging purpose.
Provides power selection jumpers that allow users to power the board using an external debugger.
Support both JTAG and Serial protocol to burn the firmware.
The whole project can be divided into the following phrases: - designing the hardware systems - choosing the components - designing, manufacturing and assembling the PCBs